HANRO products are made in Europe. Approximately 85% of fabrics are produced on-site in Austria in the company's own fabric production facility. Manufacturing takes place at the company's sewing factory in Portugal. Pieces of embroidery and woven fabric are usually sourced from regional suppliers, while yarns come from Switzerland, Italy, and Austria. The short transport routes reduce the company's carbon footprint.
Hanro works only on the highest quality fibers
As an expert for natural fibers, HANRO works exclusively with the highest grade of cotton fibers, mainly from Swiss mills. Additionally, HANRO uses only premium merino wool from businesses that eschew the controversial mulesing procedure. For the future, HANRO will focus more on modern, cellulosic fibers like TENCELTM that are based on the sustainable raw material wood and ecologically produced.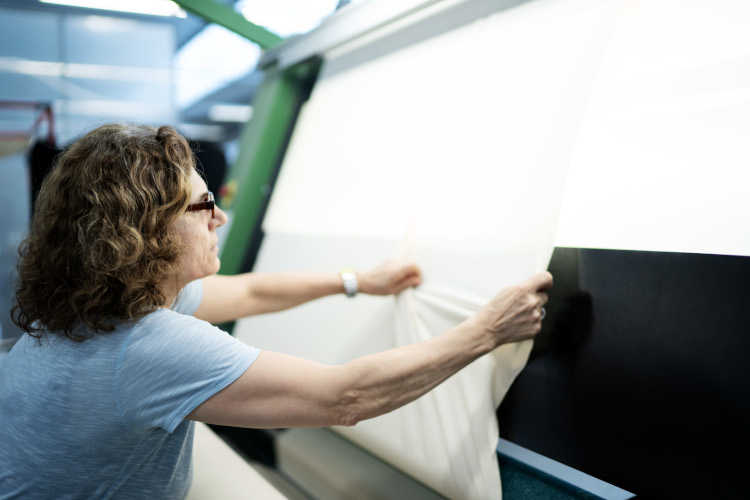 The Balance Shirt from the Fall/Winter 2019 collection marks the first time HANRO launched a t-shirt made with the sustainable Lyocell fiber. It is made of organic 100% TENCEL™, supplied by the Austrian company Lenzing. The sustainable raw material wood is used to produce the fabric in an ecologically and resource-friendly process. Sustainable fibers such as TENCELTM or organic cotton are increasingly gaining significance in the development of fabrics. HANRO's design and product management team is continuously working on innovative and sustainable solutions.
Uses organic products
HANRO aims temphasize the concept of sustainability and its long-term approach with the launch new lines made of sustainable materials in the seasons to come. In the Spring/Summer 2020 collection, the successful women's line Balance Shirt made of 100% TENCELTM will continue. It will be joined by the men's basic line Natural Function, which combines the advantages of cotton with the innovative features of TENCELTM – two natural
fibers that complement each other perfectly. The new generation of clothing marries comfort with functionality and sustainability. HANRO is already planning further TENCELTM men's and women's styles for Fall/Winter 2020